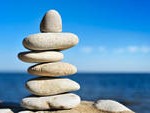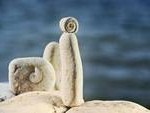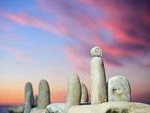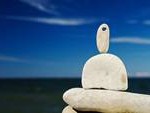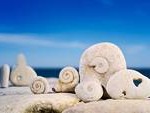 Shamanic Journey – Led by Paulina Howfield
A written account of A Shamanic Journey led by Paulina Howfield – described by a journalist who attended one of her shamanic ceremonies
The young warrior walked toward the tepee. The moon seemed to rest in the cleft fork of its wooden supports, made more mystical by the drifting smoke that shrouded it. Incense soothed the young warrior's senses on his way to the Medicine Woman. Upon the threshold the woman smiled into his heart and he returned the smile before bowing his head in reverence. The soft scent of sweet smoke and the silent touch of the eagle's feather carried with it the purifying essence of spirit. Words of truth and trust echoed in a distant mind from a distant time.
He entered the Temple that was flooded with warmth. There were others here, young and old, yet all elders. Sense became aware of the presence, a familiar presence. Silence filled the space as the Shaman entered. She brought a pervasive sense of awe to the circle as she sat. Smiling, with lines written beyond time, etched at the corners of her mouth and eyes, she spoke. She welcomed all and the presence of the Great Spirit. She bade all relax with the subtle echo of her voice, an echo ageless. The echo subsided into the life of the drum. Rhythm filtered through and over voice as the echo opened the journey. The young brave cried within, his heart pounding, as he entered into himself. Upon a precipice he touched the earth and sky walking between the two, to the beat of the drum.
Upon the precipice out beyond within
Upon the edge out beyond within Earth
Enter the tree spirit
Earth
One spirit one sky
Air
The Hawk awaits
Air
Water
The joyful otter
Water
See with her eye
Ever patient at play
Fire
Serpent's tongue of flame
Fire shed your skin, change your way
Elders around the pyre
shadowed shrouded faces
Feather, fang and claw
one heart, all one races
Enter the fire
clothed in the flame
Phoenix in form
Eagle by name.
The cry within me was the cry of the eagle, of Great Spirit. I am that young brave carrying within my heart the fire of the warrior's spirit. I have tried to create for you, the reader, a sense of my experience through a Shamanic Journey guided by Paulina Howfield. It was a personal experience of great intensity.
Words seem to resound hollow and flat when I now conjure the mantle of that young brave within my consciousness. This was my first experience of Shamanism but I found it opened for me a portal into being, ever present, yet stretching into the deepest past and the richest future.
Why is it, the ancient tradition of Shamanism has such a profound yet simply direct effect upon a Western individual of the twentieth century? Shamanism betrays the boundaries of time, capturing something essentially human within the individual. It is with this sentiment that I approach the history and traditions of Shamanism.
---