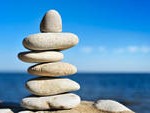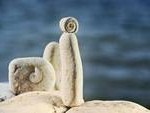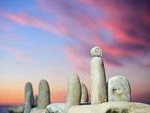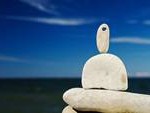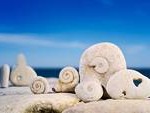 Phone: 0439 947 109                                        Email: phowfield@hotmail.com
Art and Art Therapy Sessions, Workshops and Training
All the Art and Art Therapy Tuition courses created by Paulina are designed to provide educational experiences that are holistic and creative.
Using her many years experience in training and education, and knowing how to complement KAV and left and right brain learning styles, Paulina has ensured that each art and art therapy tuition course provides opportunities for personal development, and greater self awareness, and ensures that the group facilitation involved will offer valuable professional and personal insight into the process of using Art for therapy, self development, spiritual growth and healing.
Who Can Attend
While any of these art and art therapy tuition courses can be taken by an individual for Personal Development, as mentioned above, they work very well with the needs of particular Groups, and Paulina is often asked to deliver these courses as Professional Development Training Programmes for Teachers, Educators, Trainers, Clinicians, Group Leaders, Play Consultants, Physiotherapists, Occupational Therapists, Healers, and Psychotherapists.
Where Are They Held
To find out more about the Art and Art Therapy Tuition courses below, discover venues and times, or discuss how she can create a unique Training Programme that suits your business or organisation, phone her on 0439 947 109, or send off a query email. She looks forward to being of assistance and helping you with your educational needs.
Individual and Group Tuition
Subjects/classes/workshops in art and art therapy tuition are tailored to meet personal interests and group requirements. Topics of instruction include: Painting with Acrylics, Exploring the Therapeutic use of Colour, Landscape drawing and painting, Collage and Mixed Media, Mandalas, Sandplay Therapy, Puppet Making, Clay Therapy
Therapeutic Art Tuition and Skill Development
Tailored specifically for clients with – Acquired Brain Injury, Post-Traumatic Stress Disorder, Cancers and HIV/AIDS these art and art therapy tuition course are usually delivered as part of a regime of therapies, with an integrative and developmental focus
Training in the Therapeutic and Educational Application of the Arts
In these professional courses in art and art therapy tuition, participants learn how to use and integrate a range of art modalities to work with children, families, groups and individuals
Professional Development Opportunities
Art and art therapy tuition courses for nurses, clinicians, counsellors and educators working with clients and patients who have Acquired Brain Injury, Neurological Trauma, PTSD, Cancers and HIV/AIDS
Personal Art and Integrative Arts Therapy
As well as art and art therapy tuition Paulina designs and delivers Individual and Group Therapy Consultations, Sessions and Workshops for personal development, healing, spiritual growth and emotional awareness
---