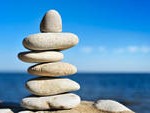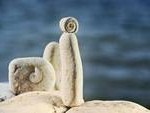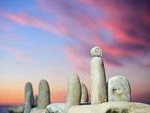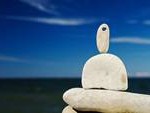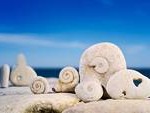 Phone – 0439 947 109                                                      Email – phowfield@hotmail.com
'SOUL Whispers' Cards
Created To Help You Hear And Interpret The Whispers Of Your Soul
There are 42 cards per pack, plus two Instruction Cards, Each Card is 14cm x 9cm, laminated and printed on black card. Each Pack can be purchased with or without a bag
---
'Wow! Thank you, thank you! These cards are so beautiful and very unique. They are bursting with soulful energy. It is amazing that you took these pictures yourself.'
---
The 'Soul Whispers' Cards were created by Paulina Howfield – using her own photo images and spiritual insights – to help bring Peace and Calm to your daily life, and help you develop a focus for your Meditations. They will also encourage you to hear the Truth that resonates WITHIN YOU and act upon the Teachings from Your UNIQUE SOUL.
Whether you choose one of the Soul Whispers Cards per day, or do a three card reading, Paulina's words and her images will help you connect deeply to YOUR Inner truth and the Wisdom of YOUR SOUL.
The Back Image on the Soul Whispers Card is also Important
The Tri-Spiral on the back of the cards is a photograph taken by Paulina at Newgrange in Ireland, and when it is held in the hands as you view the cards, you will absorb the energies and wisdom contained within this ancient cosmic symbol.
You can contact Paulina by email to buy them. They are $35 plus p+p. (You can also purchase these Cards at Paulina's speaking events and workshops)
If you wish to add a bag – Paulina has handmade
'Purple Pages for Sacred Things'
that you can purchase
Or perhaps you would like a Reading from Paulina using these Cards? To find out more about her Readings go to this link
---
TESTIMONIALS
'Thanks for doing the reading with your Soul Whisper Cards for me today. Your comments were so right and so on point. Love your images too'
---
       'Your reading was Awesome. Thanks so much for your time. I love your cards and thanks again for
       helping me get clear on what to do next'
---
       'After my fantastic reading with you last year, I knew your were the person to contact in relation to my
       current issues. Your half hour reading was very helpful and you clarified what was going on and what I
       should do at my meeting this afternoon'
---
'Preparing a grid for tonight's meditation. Using Paulina Howfield's Soul Whisper Cards tonight. Thanks Paulina…
I love your cards…they hold a strong energy…which is just wonderful for my grid work.
Especially when we are working with specific sites around the globe.'
---
'I laid out my beautiful coloured sarong under my sacred tree and I placed your Soul Whisper Cards around me in a circle and I laid down. I also placed particular cards on my chakras. I went into a deep peaceful state'
---
'I want to tell you of an experience I had this morning with the cards. I just love them and they are so powerful….. I pulled a card then laid them face down with the circle imprint on each chakra and the one on my sacral centre just started pulsing. It was amazing. I videoed it as I was really amazed. I know I had blockages there I am so thrilled this will be a regular chakra clearing tool for me now'
---
'Wow! Thank you, Thank you! These cards are so beautiful and very unique. They are bursting with soulful energy. It is amazing that you took these pictures yourself'
---