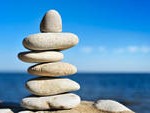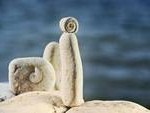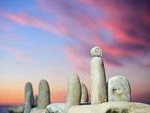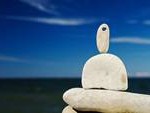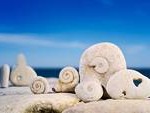 Ph: 0439 947 109                                                                  Email:phowfield@hotmail.com
Art Therapies, Counselling and Healing
'Every individual is more than just a mind and body and everyone has emotional and spiritual aspects that impact on how they relate to and interact with the world.'
Paulina has a broad range of clients who receive Art Therapies, Counselling and Healing, and has provided her skills to businesses, organisations, families and individuals in the UK, US, Europe, Asia and Australia. Her areas of interest and expertise include: Spiritual Crisis; Stress Management; Depression; Acquired Brain Injury; Cancer and HIV/AIDS; ADD/ADHD; Autism Spectrum Disorders; and Post Traumatic Stress.
She believes that each person is more than just a mind and body, and everyone has emotional and spiritual aspects that impact on how they relate to and interact with the world. Her Art Therapies, Counselling and Healing practices reflect this belief and each Consultation integrates energies of the mind, body and spirit, and encourages re-connecting, balancing and alignment of cognitive, somatic, emotional and spiritual aspects of awareness:
Individual Consultations
Paulina's Art Therapies, Counselling and Healing Consultations also include Body Energy Alignment (BEA), Hands on Healing, Sandplay Therapy, Integrative Arts Therapies, Past Life Healing, Regressions, Shamanic Healing,  Spiritual and Transpersonal Counselling, and Spiritual Crisis Counselling:
Professional Development Courses and Group Training
In her Art Therapies, Counselling and Healing Consultation service Paulina also creates and delivers a range of Professional Development Courses and Group Training Programmes that specialise in Art Therapy Training, Sandplay Therapy Training, Counselling, Life Skills Development, Communication Skills, Community Education Development, Group Skills Training  and Workplace Stress Management that have been delivered in the UK, Europe, the US, Vietnam and Australia. While these can be tailored to suit your needs and particular wants as an Organisation or Educational Institution, Paulina is also happy to consult with you to help you design your own courses. She also teaches PD Courses for Sophia College, Tuart College and Relationships Australia:
Group Therapy
As part of her Art Therapies, Counselling and Healing Service, Paulina also facilitates regular group sessions that allow participants to discover and experience the value of group therapy for Personal Development, Professional Development, Healing and Metaphysics:
Supervision
She can also provide Individual and Group Supervision to Sandplay Therapists, Art Therapists and Holistic, Transpersonal and Spiritual Counsellors. Sessions can be done by phone, in person or on skype.
To make an appointment or discuss her range of services send an email via the contact page or phone her mobile number on 0439 947 109
---