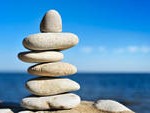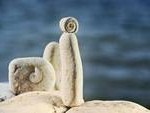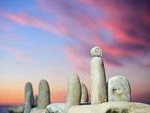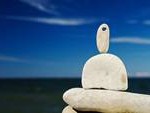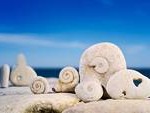 Phone: 61 439 947 109                                                          Email: phowfield@hotmail.com
Workshops and Training Programmes that Teach About Earth Energy
Many people believe that the Earth is just a giant rock that revolves around a brilliant sun, however she is a living entity with subtle bodies, chakras and energy nodes. When we learn how to interact with these aspects of the Earth, and learn how to listen to her Soul, we are led into a magical, mysterious wonderland, that changes our lives and well-being at the deepest, most profound levels.
We can learn how to heal ourselves and others; we can discover the wisdom of the ancient ones; we can find out how to decode complex esoteric wisdom; and start a conscious journey towards total soul recall.
We can also learn how to interact with our planet to find out our real history, accessing the truth of our species, the source of our consciousness, and the pathways home to the Stars.
---
Earth Energy Training Programmes with Paulina Howfield
Paulina is a specialist in her field and teaches about the wonderful energies that are part of our living Earth. She delivers training and workshops all over the world, and speaks at Conferences and Symposiums. Her presentations include information about the energies within the Earth; the mythic and archetypal imprints that help us connect to Earth, her galaxies and higher consciousness; and she explains how we can find evidence of our galactic heritage and the many visitors from different galaxies all over Earth's body…We just need to know where to look and what to look for.
Paulina has been leading Earth Energy Training Programmes for many years, helping participants to discover deep knowledge about our planet, and find new meaning by relating with our planet at a Soul level. Participants of her training programmes and Earth Energy Tours will also develop skills in mediumship, intuition and clairvoyance and so two of these programmes are pre-requisites for any attendance on her Earth Energy Tours. She will teach you how to work & interact with the Earth's Energies, her Sacred Sites, the Crop Circles, numerous ETS, Angels, Cosmic Beings, and Multi-dimensional Entities; and enable you to more fully connect with our planet, her cosmos, and the natural world.
Earth Energy Consciousness Training

This is an Earth Energy Training Programme (EECT) that will develop your skills as a Grid Engineer and Lightworker, which is increasingly important at this time in our human and planetary evolution.
There are currently two units in the Earth Energy Training Programme, the first is called 'Answering the Call' and the second is titled 'Strengthening the Heartbeat'.
They can be taken in either order, but both are pre-requisites for participation on Paulina's three to seven day Earth Energy Tours and Workshops.
'Pathways to the Stars' can also be taken, but it is currently not a pre-requisite. The units are delivered in the UK, Australia and New Zealand….Read more….
One-on-One Training in Grid Engineering 

If you would like to experience One-on-One Earth Energy Training or you have a group that you would like Paulina to tailor the Earth Energy Training for contact her by email to discuss it further. To learn more about the possibilities view: https://www.matrixharmonics.com/harmonious-earth-interactions/create-a-tour/
---