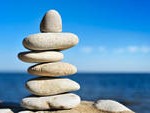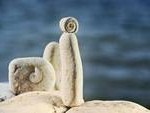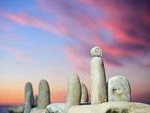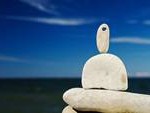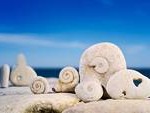 Phone: 0439 947 109                                                                                   Email: phowfield@hotmail.com
Paulina's Harmonious Earth Consultations Create Sacred And Harmonious Space In Your Body, Home And Workplace.
In a Consultation Paulina finds out what you need to ensure that she creates the right space for you – that meets the energetic needs of your mind, body, spirit and soul.
Read about each of her services below and follow the links to more in-depth information about  each type of consultation. You can also view testimonials from clients.
To discuss what she can do for you, contact her on 0439 947 109 from Monday-Friday between 9am – 6pm
---
Sacred Earth Consultations
In her Harmonious Earth Consultations Service Paulina has led Rituals and Medicine Wheel Ceremonies for individual land-holders and spiritual groups, and facilitated over 800 people in ritually creating medicine wheels. She can create physical or etheric medicine wheels on your land that will align the energies and create a harmonious environment to work or meditate in. She also designs Ceremonies and Rituals that will help you bless, honour and lift the energies of your land; align your land to the energies of the Unity Consciousness Grid; and create a Sacred Space for you to meditate in……Read more
---
Space Clearing Consultations
Paulina's Harmonious Earth Consultations include Space Clearing and House Cleansing that will cleanse toxic residues and imbalances; and harmonise underground, Earth and above ground energies. She also creates and implements energy templates that help keep your body fields clear; lift the vibratory frequencies of the land; and encourage your space to align to the frequencies of the Earth Changes…….Read more
---
Psychic Cleansing, Entity and Imprint Release Consultations
Paulina's Harmonious Earth Consultations include using her skills in mediumship, clairvoyance and clearing techniques to cleanses houses, land, waterways and buildings and release unwanted energies, entities and negative imprints. This service can be delivered in person or via long-distance healing and remote viewing……Read more
---
Body and Planetary Energy Alignment Consultations
As part of her Harmonious Earth Consultations Paulina also offers Body and Planetary Energy Alignment Sessions that she designed and created. These sessions enable you to heal patterns and blockages, in your subtle bodies and also align the energies of your body, mind and soul with the frequencies of the recently embodied Unity Consciousness Grid. Read more
---
To book one of Paulina's Harmonious Earth Consultations or discuss her other areas of work, give her a call today or go to the contact page and send off your request.