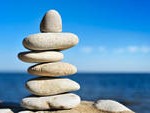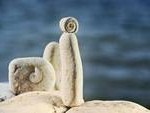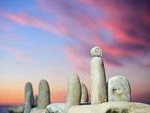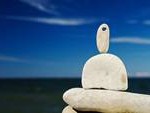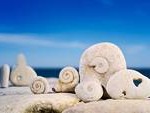 Phone – 0439 947 109                                                     Email – phowfield@hotmail.com
'Remembering Isis – Reconnecting the Divine Feminine at the Goddess Temples of Malta' 
---
'Remembering Isis – Reconnecting the Divine Feminine at the Goddess Temples of Malta' focuses on Paulina's interactions with the cosmic and archetypal imprints of Malta and explores the influences that these particular ancient energies have on our spiritual consciousness.
---
'I love Paulina's book. It is a fascinating read!
It focuses on the clairvoyant / psychic interactions and the workings of the divine feminine,
but anyone who is interested in mythology, ancient lore, Time Lords and the Gods will love this.
I can't put it down. Plus…..the vibration that emanates from it is actually really high
and I feel connected to the energies.'
---
For many years Paulina has been using her mediumship and telepathic skills to clear the energetic imprints within the body of the Earth, and help cleanse the shadow aspects of our Collective Consciousness.
She has travelled to many places on our planet to do this work, and engaged with thousands of geomythic and energetic stamps that have been deliberately and accidentally placed all over the body of Earth.
Many of these energetic stamps, influence our consciousness every day – impacting on how we think, feel and act – and can confuse us and keep us in old patterns of behaviour.
At this time of collective spiritual awakening these energetic stamps need to be cleansed, balanced, repaired and healed, because they are affecting our ability to be creative and intuitive. They are also influencing our ability to: engage with our multi-dimensional frequencies; elevate our right brain consciousness; and awaken to the memory of the Divine Feminine.
---
Scroll below to learn more about the content of the book, listen to an interview, and read testimonials
---
More about the Content of Remembering ISIS
In Remembering ISIS – Reconnecting the Divine Feminine at the Goddess Temples of Malta, Paulina discusses her clairvoyant and psychic work on Malta and explains their importance to the collective awakening that is happening on our planet. The twenty two chapters, also record of some of her daily interactions with archetypal essences and esoteric encodings as an esoteric map-maker, and provide information and insights about how to interact and work with Earth energies and the many levels of initiation that an esoteric map-maker undertakes over many lifetimes.
Like the heroes in the ancient mythologies, she also interacts with great winged beings, one eyed giants, seductive nymphs and the Gods and Goddesses of Olympus. But the journey she undertakes is not about the Hero. This journey and the specific sites she works with, are all part of a pilgrimage as an esoteric map-maker, to heal and balance the Inner Heroine, and help cleanse the masculine and feminine imprints within the Earth to raise the Collective Consciousness of the Divine Feminine.
---
Click on this audio link to hear an interview Paulina did on Bay FM:
---
Books can be purchased for $25 plus p&p. You can order the book today by contacting Paulina either by email or via a personal message on facebook
---
Testimonials
---
'I love your book. Its a page turner. Full of mystical knowledge and interesting experiences'
---
'What a read! Thank you for sharing this with us.
After reading your book I have more of an understanding & your work & I think its incredible…
Thank you for the wonderful work you do.'
---
'It is a good read… appreciated your gift of being so deeply spiritually insightful Paulina.'
---
'I met this amazing lady at a Galactic Conference –
very powerful speaker & loving her book 'Remembering Isis"
---
'Paulina, thank you for your wonderful presentation at Tugun and for signing my book.
Many blessings on your path!'
---
'Was lovely to meet you yesterday, & I am loving your book. Many thanks'
---
'Love your work and its an honour to be in the network changing the narrative :)'
---
'Great teachings! I was honored to meet you and enjoyed our conversations'
---
How Do I Purchase it?
Paulina's book is always available to buy at her talks and workshops. If however you wish to order or purchase 'Remembering ISIS – Reconnecting the Divine Feminine at the Goddess Temples of Malta' at another time, please go to this website's contact page, or send Paulina a personal message on facebook and she will help you purchase your copy outside of her speaking engagements. Alternatively you can call her on 0439 947 109 and find out how to get your copy today.
---