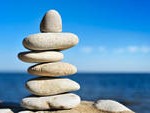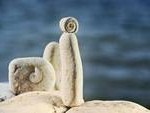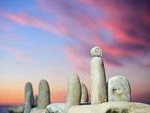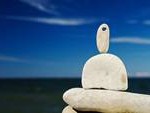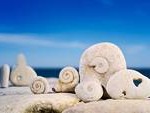 Angel Studies and Angelic Encounters
Contact with the angelic realms happens anywhere and everywhere and in many different ways. Oftentimes contact with angels happens in a time of need, and they appear or their presence is felt in response to a call for help. But we can also learn how to make contact with them in all sorts of places and situations, and then strengthen that contact so that we can interact with them on a daily basis…..not just for healing and emergencies, but also for insight and wisdom.  In these workshops, Paulina teaches about angelic encounters and leads your forward in your angel studies
In 1986 during a Near Death Experience Paulina had profound conscious contact with the Angelic Realms. While she'd had Angelic encounters before since the NDE, angels have become constant companions in her life and teach her many things about the invisible realms. While her relationship with them has enabled an ever deepening understanding about the bigger picture and cosmic agenda of the ongoing Consciousness Shift, the influence of her Angelic encounters is also important to her Earth Energy and Grid Work, as they mentor and facilitate many of her interactions, offering guidance and insight. Her Angelic encounters also help her as she cleanses celestial and terrestrial energies.
---
'BE AN ANGEL DAY – Practising Randoms Acts of Kindness'

During her Angelic encounters, Paulina was advised to create a special day that enabled others to interact with angelic energies and perhaps have their own angelic encounters. So  on the 22nd August 1994 (a date of sacred numerology) Paulina promoted 'BE AN ANGEL DAY – Practise Random Acts of Kindness' in 22 countries. On that day she held workshops, and gave lectures and linked with others across the planet to offer Earth and Angel Healings.
Read Angel Day Information….
Listen to Angel Day Interviews….
---
'Angelic and Archetypal Resonances' – Workshop
This one day workshop was created to complement the Be An Angel Day activities and give participants the opportunity to have their own Angelic encounters and also gain a deep understanding of how Angels influence and affect our lives.
'Angelic and Archetypal Resonances' Workshop – find out more, book a place, request a workshop for your group
---
'Singing With The Angels' – Workshop and Meditation Process
In 1993 Paulina developed a One Day Workshop called 'Singing With The Angels' to help others develop and enhance their capacity to have Angelic encounters. For five years she presented it at Conferences and Festivals in the UK, Australia and America. Then, in 1997 Paulina recorded three of the workshops and combined them to create a 'Singing With The Angels' Meditation CD. This meditation lasts approximately 60 minutes and enables those who use it to consciously engage and sing with the Angelic Realms and have profound Angelic encounters.
'Singing with the Angels' Workshops – book now, or request a workshop for your particular group….
'Singing with the Angels' Meditation CD's – buy now….
'Singing with the Angels' Meditation – MP3 taster – listen now….
---
Testimonials for the 'Singing With The Angels' Workshop
'I never believed it was possible to reach such a high level of vibration while being in a physical body. To be up there with the angels and yet still be aware of my physical body. Amazing! '(Mary Davis, Middlesex, UK)
---
'Since I attended "Singing with the Angels" my body is lighter, I laugh more and take things less seriously.' (Jean Bishop, UK)
---
'When I heard the angels singing with us, my heart opened and the tears flowed. Then I felt my guardian angel wrap his wings around me and tell me everything was OK. A profound and humbling experience.' (Trevor Walker, Australia)
---
'I really felt my own angelic presence and when my wings opened on my back it was like years of worry lifting away.' (Dan Travis, USA)
---
'The sounds we created were wonderful. I feel I've bathed in light.' (John Traighton, Ealing, UK)
---
'I have had chronic fatigue for just over three years. Since 'Singing with the Angels' two months ago, I haven't felt tired at all and the aches and pains I used to feel every day have disappeared.' (Julie Biggs, Penzance, UK)
---
'Sing in public – never! Sing with the angels – anytime!' (J Bouys, USA)
---