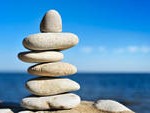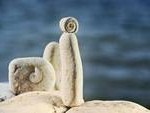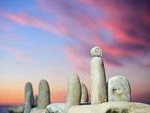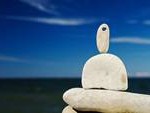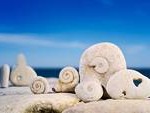 Phone: 0439 947 109                               Email: phowfield@hotmail.com
Exploring Natural and Man-Made Landscapes
Landscape Photography is a passion for Paulina and she loves exploring natural and man-made landscapes with her camera in her hand. In her photography she is always looking for abstract imagery, textures, shadows and patterns, and is fascinated by how the light reflects and refracts. Any of the images below can be purchased as greeting cards, A4 images on photographic paper, or A3 images on Quarelle paper. To find out more give Paulina a call on 0439 947 109.
---
Photographic Images
---
'Sunset at Glass House Mountains' – Sunset offers some of the best light for taking photos, providing a backdrop of rich colour that enhances a view and reaches into the heart and soul. To get this shot, I walked up to the lookout as the sun set behind the Glass House Mountains
---
'Raindrops on Flowers' – The flowers were enjoying the rain, as I walked around the garden soaking up their scents and colours, this one spoke to me
---
'The Magic of the Never Land' – Some places have a magic and mystery in the way the water moves and the sounds it makes as it dances on the stones. This area is called the Never Never
---
'Earth and Metal' – An image I took of a derelict train.This one seemed very organic to me – like a metal dragon that fell from the sky and took root in the land
---
'Geminid Meteor' – Going out on a night shoot is one of my favourite past times. The smells of the natural world and the stillness in the air feed my soul and I love it when I get the light in the camera just right. Night shots can often be hazy as well. so when it all goes well. I always have a little celebratory dance. I did just that when I caught one of the geminid meteors as it dashed across the sky
---
'Waterfall at Lower Falls' – I love Waterfalls and today I got to play with my camera and take this photo near Lower Falls. Waterfalls are a great example of how we can 'flow' in our own lives. As water cascades over rocks it does not try to be a certain shape, or to take a certain form. It moves wherever it can and murmurs and sings as it transforms. As the energies of the Master Number 11 unfold in 2018, be like a waterfall, and endeavour to happily and willingly surrender to the changes you are experiencing and find the path of least resistance.
---
'Foreshore at Night' – I took this image after a long hot day near the water, when the lights reflected on very still water on the foreshore at night
---
'Natural Bridge Falls' – This natural arch and waterfall is deep in a tropical rainforest. It suffered a bit during the floods earlier this year, but it spoke to me as I entered its presence and took some photos.
---
'Sean's Yacht' – I was on the foreshore taking pictures, when a man called Sean asked me to take some pictures of his yacht. This is one of them
---
'Cycles' – This photograph is included in my 'Soul Whispers' Divination deck. I took it on a sunny afternoon as the Ferris Wheel came to rest after its last ride for the day. This image can be purchased as a greeting card, or A4 image. Click here to find out about the Soul Whispers Cards
---
'MPAC on Saturday' – This photograph incorporates the natural world – the sunset and light – with the man-made world of the buildings and jetties. One of her favourite places to 'shoot' the sunset. 'MPAC on Saturday' can be purchased as a Limited Edition Print you can also read more about this image at https://www.matrixharmonics.com/2014/08/paulinas-landscape-photograph/
---
'Serpentine River Ghost Walk' – I love walking along this river bank and recently took this photo as the sun was beginning to set. I like the colours in the sky in this photograph, yet it also reminds me of the images the war artists painted depicting the damaged trees during the first world war. 'Serpentine River Ghost Walk ' can be purchased as a Limited Edition Print
---
'Light Under the Bridge' – Here is bridge that I have been photo-documenting. This one is not about to come down, but I like how the strong concrete construction juxtaposes onto the natural world. 'Light Under the Bridge' can be purchased as a Limited Edition Print
---
'New Moon Solar Eclipse' – It was a beautiful new moon in conjunction with a Solar Eclipse. The light flooded the sky and I set up my tripod, changed the aperture and took this photo. 'New Moon Solar Eclipse' can be purchased as a Limited Edition Print
---