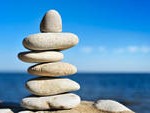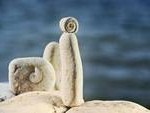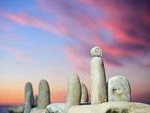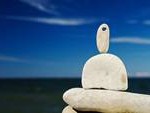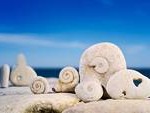 Professional Development Talks
For Organisations, Universities and Schools
---
'Paulina was well prepared, clear and understandable and encouraged everybody to participate.
The course objectives were clearly outlined and she was well organized'
---
Paulina Howfield designs and delivers Talks and Presentations that focus on Professional Development. She has designed, delivered and implemented training for numerous Organisations, Universities and Training Schools in the UK, Asia, and Australia. Her professional development and community development subjects are varied and she is happy to discuss what you need and want. Read more Testimonials at the bottom of the page. Topics can include:

---
'THE ART OF DYING' – Using the Creative Arts to Explore Death and Dying
Paulina has been working with Patients with potentially terminal illnesses for many years. For five years she was the group leader/facilitator of a weekly Creative Arts Cancer Support Group at a major City Hospital. In this talk she discusses the value of using art to explore and integrate personal journeys that come with illness and potential death. This Talk can also serve as an introduction to her workshops with Sophia College and her Professional Development Workshops.
---
'SUCCESSFUL COMMUNICATION IN THE WORKPLACE'
Paulina has delivered Communication Training and Workshops for Relationships Australia, UWA. ECU, Sophia College, FPWA, HDWA,  Hendon College (UK) and Richmond College (UK). This two hours presentation explores the fundamentals of successful communication at home and in the workplace. She shares simple yet effective techniques that will help you in a range of situations – including bullying, pay issues, and workroom discord – and includes techniques from Eric Berne, Skills in Assertiveness, Basic Transpersonal Psychology, and NLP.
---
'SANDPLAY in Therapeutic Relationships'
Paulina uses Sandplay in her Integrative and Expressive Arts Therapy Practise and runs professional development workshops to teach others the basic fundamentals of using Sandplay in a counselling and/or therapeutic relationship. This two hours talks was presented as part of her Training Development with Sophia College and Relationships Australia. Can be teaching and skills development; personal development oriented or for Professional Development Training.
---
'URBAN SHAMANISM' – Feeling Connected to the Natural World
Paulina discusses how to live in cities yet still feel connected to the Natural world. She will also provide shamanic healing and earth connection techniques to help you connect on a daily basis. This talk is an introduction to her 2 days workshop called – 'Urban Shamanism'.
---
Testimonials from Participants
Very interesting person to listen to; very encouraging and evocative


---

Paulina's knowledge and experience was greatly appreciated – the course content was excellent, and her handouts were fantastic


---

She explained things in a very understandable way and made a scary experience fun and a joy


---

She is caring and understanding – felt comfortable to share own experiences and give opinions


---

A great teacher and a wonderful listener


---

Very easy to understand and informative


---

Her style helped me become motivated to try new methods


---

Paulina has some great ideas and was a lot of fun


---

Loved the puppets, the discussions and the paintings


---

Paulina is very friendly and warm – loved the voice projection stuff, the sandpit and laughing


---

Paulina is gentle and encouraging and 'holds' the group well


---

Loved how she encouraged my creative nature, ensured play time was had by all, and allowed sharing by all members of group


---

Paulina was well prepared, clear and understandable and encouraged everybody to participate. The course objectives were clearly outlined and she was well organized.


---

She was fun, and clear on ground rules


---

Paulina was enthusiastic and approachable


---

Loved the stress therapy, and relaxation techniques; sandplay therapy and the painting exercises


---

It was fun, involved different ways of viewing stress and informative


---

I thought the course was most thought provoking


---

Paulina encouraged people to be positive and find time for themselves


---

I loved learning how to live in the moment; how to relax and play; and loved the opportunity to paint, tell stories and create in clay


---

Paulina dealt with any issues without being confrontational and helped us learn how to be in the here and now


---

She is encouraging and caring and well-respected


---