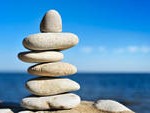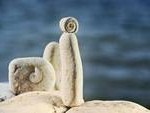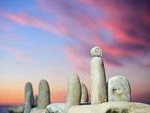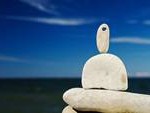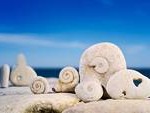 Cosmic Conversations and Soulful Discussions
Welcome to my Cosmic Conversations and thank you very much for visiting
I have cosmic conversations with people all the time. Perhaps you do too? My conversations cover a broad range of topics that include –  the orb phenomenon; the afterlife; aliens; UFOs; discernment; conspiracy theories; Earth energies; consciousness; secret space programmes; super-consciousness; healing; shamanism; soul development; dropping the mind; letting go; letting God; and more.
In case you don't have cosmic conversations, and are hungry for something a bit different, I wanted to share some of my conversations with you. I hope you will find them interesting, even intriguing, maybe even challenging, as we take this journey together to a deeper understanding and experience of the many manifestations of the multi-dimensional world that we live in. Some of my cosmic conversations will be with me alone as I share some of my information and personal musings. But most of my conversations will be with 'others'.
Some of these 'others' will be familiar to you, but many won't as I have deliberately focused on sharing conversations with people who do not have a large media presence, but who have been doing their work, servicing the community and travelling their unique path with dedication for many years.
I hope my Cosmic Conversations will prompt you to muse and think about the world we think we live in. Some of them may push you to a new frontier, or help you integrate your own thoughts about what is happening in the world. Others may inspire you or simply help you to feel less alone in this vast universe we call home. Whatever they do, your company is greatly appreciated and thank you very much for listening. You can find the links to the audios below, and also on my facebook page:
---
'Cosmic Conversations' – Paulina Howfield discusses her Near Death Experience
Paulina Howfield talks about her Near-death experience, and discusses her experiences in the Light; some of her past life memories; how she felt in the Ocean Of Consciousness; and what the Four Directions taught her about the creation of matter, and how to navigate the Afterlife and the Astral Realms. Listen to the audio here
---
'Cosmic Conversations' – Paulina Howfield discusses 'Star Seeding of the Divine Feminine' on Malta
Certain places on the Earth hold specific galactic-encoded frequencies and ancient memory that help us remember our cosmic beginnings and star seeding, and Paulina believes that the islands of Malta hold that frequency and were specifically 'seeded' during the inter-galactic designing of this planet, to play a starring role in our spiritual awakening and collective re-membering. Listen to the Audio at this link 
---
'Cosmic Conversations – 'Christ Consciousness Activation Meditation' led by Paulina Howfield
A Christ Consciousness Activation Meditation recorded on the 6th January 2021, to infuse the Light of Christ Consciousness into your mind, body, and spirit. This will help you integrate the Christ Consciousness within; experience yourself as Christ in Action; and assist you in reclaiming cosmic memory; staying centred; and releasing fears. You can listen to the meditation here
---
'Cosmic Conversations' – 'Meditation with the Angels' led by Paulina Howfield
This cosmic conversation is a Meditation with the Angels recorded in August 2020, that celebrates the 25th Anniversary of Paulina's global event 'Be An Angel Day – Practice Random Acts of Kindness'. As this next phase of our Collective Awakening unfolds, many beings from the Angelic Realms are gathering to help us MANIFEST LOVE, LIGHT AND WELLNESS, so this meditation enables listeners to connect with the angelic realms and start their unique journey of manifesting. You can listen to this meditation here
---
'Cosmic Conversations' – Paulina Howfield talks of Star Beings & Extra Terrestrials Visiting Earth
Have you ever wondered which sacred sites have been visited by Star Beings and Extra Terrestrials? And would you know how to identify their calling cards? In this recording from the Star Family Conference in 2018,  Paulina explains Galactic Consciousness; the relationship between some Star Beings and the different dimensions; and discusses sacred sites that are infused by watchers, seeders and visitors from the Pleiades, Sirius, Orion, Draco, Andromeda, Arcturus and more. Listen to the Audio at this link
---
'Cosmic Conversations' – Paulina Howfield discusses 'As Without so Within' 
This cosmic conversation presentation by Paulina Howfield recorded in June 2020, focuses on 'As Without so Within', and the importance of recognising that everything we see, everything we feel, and everything we do is a reflection of some impulse, belief system or feeling inside us. To listen to her cosmic conversation and also learn some techniques, go to this link 
---
'Cosmic Conversations' – Paulina Howfield discusses 'Letting in the Light'
Paulina discusses connecting with our Divine Consciousness and Sovereignty via Letting in the Light of the Sun and shares ways to 'step out' of the influences of the 'Collective Unconscious' and embrace our Sovereignty: you can listen to the audio at this link
---
'Cosmic Conversations' – Paulina Howfield discusses 'Earth Energies' with Karen Crowley
Did you know our planet is alive? Can you feel her energies in your body?
Paulina Howfield and Karen Crowley Susani teach people how to interact with the energies of the Earth. In this 'cosmic conversation' they discuss helping people feel Earth energies in the body; and talk about the feel of different stone circles, menhirs and ancient sites. Listen to the Audio at this
link
---
'Cosmic Conversations' – Paulina Howfield discusses 'Aliens in the Afterlife' with Sheryl Gottschall
In this cosmic conversation Paulina discusses 'Aliens in the Afterlife', with UFO Researcher and Paranormal Investigator Sheryl Gottschall, and she has some interesting stories to share. You can listen to the audio via this link
---
'Cosmic Conversations' – Paulina Howfield in conversation with Tilopa Hogan
What role do Aliens, Inner Earth Beings, and Extra-Terrestrials have in our Journey towards Enlightenment? Find out more in this 'cosmic conversation' as Paulina discusses Consciousness, Disclosure and Discernment with Tilopa Hogan. Listen to audio via this link 
---
'Cosmic Conversations' – Paulina Howfield talks with Bob Brown on Beacon of Light Radio
In 2017, Paulina was a guest on 'Over the Rainbow' where host Bob Brown asked questions about her early experiences as a medium and clairvoyant, her interest in past lives, and her interactions with ETs and Cosmic entities as an esoteric map maker. You can listen to the interview here
---