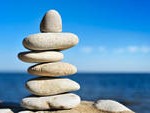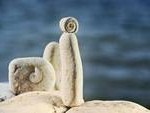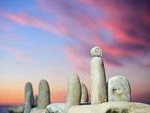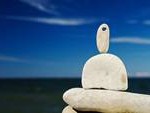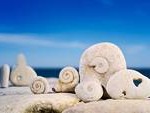 CONSULTATIONS IN WELLNESS FOR THE MIND, BODY AND SOUL
Appointments in Person, by Phone or on Skype — 60 mins or 90 mins
Paulina Howfield has many years experience of working as an Art Psychotherapist, Transpersonal Counsellor, Past Life and Regression Therapist, Healer and Energy Encoder and creates personalised sessions in Wellness For The Mind, Body and Soul. These Consultations are unique and combine numerous healing and energy modalities, with psychological, spiritual, soul and metaphysical facilitation techniques.  You can make an appointment today by calling 0439 947 109.
---
'I have had three sessions with Paulina and each time my expectations were exceeded. Not only was my acute anxiety lifted, I also felt more in control after each session. Her work is cumulative and I highly recommend what she offers.
I also feel really comfortable in her calming presence. I am a registered nurse and midwife, trainer and reiki master and I have never before experienced what she can do and the frequencies that she works with,
as well as her skills in past life therapy. She also has the ability to do psychology speak really well –
so it makes sense and is relevant to the individual'
---
How Can a Personal Session in 'Wellness for the Mind,
Body and Soul' Help Me?
Wellness for the Mind, Body and Soul Consultations can be used to help with Depression, Anxiety and Illness, as well as Lack of Purpose and Feelings of Separation and Disconnect. They can also help with repair and regeneration after Acquired Brain Injury, physical injury, attention deficit problems, or during treatments for Cancer and Long-term or Progressive Illness.
Paulina will combine and integrate her skills to include art therapies, subtle body cleansing, healing and past life regression as necessary and will use her psychological insights, intuition, and soul integration skills to help clarify and establish what your mind, body and soul need in order to attain and maintain deep connection and wellness.
Many of her clients are also Contactees and her work with them can help them remember their experiences, clear imprints and implants, and gain a better understanding of why they are happening and what they are teaching. Paulina connects with your beings and facilitates your interactions to help you find out more. She uses her clairvoyant and remote viewing skills, spiritual psychology practices, as well as her high frequency healing to initiate contact, create boundaries and enable whatever outcomes are required.
---
What Experience Does Paulina Have?
Paulina has delivered her services in many parts of the world, to organisations, community groups and individuals. She can work with families, couples and individuals of all ages. She is also happy to attend groups as a Speaker, Talk at Conferences and Expos, and provide Group Facilitation or Training in her unique modalities
To book an appointment for a session that will help create Wellness for the Mind, Body and Soul, or find out more, please contact her during office hours on 0439 947 109
---
TESTIMONIALS
'Paulina is a gifted woman with many facets to her gifts. She is healer, counsellor, Earth Energy worker, speaker, artist and much, much more. At a very trying point in my life she stepped up and guided me through a very fraught situation, where I was constantly losing sight of the serenity of my normal life. Each time she patiently guided me back to the shore and reassured me that all would be well. Which eventually it was! I will always be grateful for the love and support she gave me at this time. I thoroughly recommend her to anyone looking for a healer or guide into the greater mysteries of existence', (Liz C)
---
'Wow. I didn't get what Paulina did till I experienced her treatment. The frequencies were so high, and the beings she connected with were so helpful. She facilitated my journey and my healing with ease. Powerful stuff! Highly recommended', (Julia UK)
---
'I always thought that Past Life Therapy involved regression or hypnosis, but you had me in a past life in less than a minute. You are a skilled practitioner and spiritual psychologist who I trust completely. Many many thanks', (Tracey WA)
---
'I have had three sessions with Paulina and each time my expectations were exceeded. Not only was my acute anxiety lifted, I also felt more in control after each session. Her work is cumulative and I highly recommend what she offers. I also feel really comfortable in her calming presence. I am a registered nurse and midwife, trainer and reiki master and I have never before experienced what she can do and the frequencies that she works with, as well as her skills in past life therapy. She also has the ability to do psychology speak really well – so it makes sense and is relevant to the individual', (LMJ)
---
'The toning sounds you make reached into my Soul. I felt like I was home. Such deep healing', (Maria UK)
---
'I have had digestive problems for years and thought it was due to diet and stress. It turns out I was poisoned in a past life. Paulina helped me to clear and heal it from my subtle bodies, and things couldn't be better. I am so thankful and now I can eat anything I want', (Joe)
---
'I have suffered with depression and anxiety for many years. I thought I would never find a solution, but you helped me with your healing of my subtle bodies and drumming. I also really love the tools and techniques you gave me for self-managing my thoughts. I use them every day. Thank you so much for all that you do', (Freda)
---