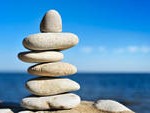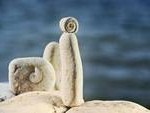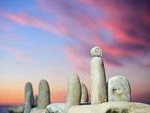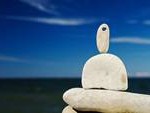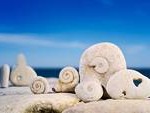 ---
Phone: 0439 947 109                                     Email: phowfield@hotmail.com
Natural Rhythms, Earth Energies & the Equinox
(Published – Conscious Living Magazine 2001), Author – Paulina Howfield & Matrix Harmonics  © 2001
This article was written by Paulina Howfield and cannot be reproduced or quoted from, either wholly or in part, in any way at all, without her permission.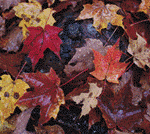 The season of Autumn is always heralded by a celestial event. Known as an 'Equinox' it takes place when the Sun crosses the Celestial Equator. This movement of the Sun and its effects on Mother Nature and all her elements has been celebrated and honoured by Earth cultures for many thousands of years. This is because the Equinox is a powerful cyclic and rhythmic movement that triggers everything in the natural world to prepare for the upcoming winter.
The Sun's movement acts as a trigger because nothing in the natural world happens in isolation. All things within the universe are connected and form a part of a physical and etheric web of energy. This web of energy is made up of interacting life-forces that are governed by rhythms, pulses, beats and cycles – intrinsic patterns of communication that reach out and interact with one another, helping everything in nature to act and react.
Whether we recognise it or not, we humans are part of this intrinsic web of energy and impulsive communication and we too are affected by these natural impulsive triggers. 
What encourages us to feel separate from these impulses and instincts is our lack of ability to listen to, understand and connect with them. Through our advances in technology and science we have collectively based our modes of communication on words, facts and information.
After many years of interacting this way, we have strayed from our natural intuitive selves. As a result, we live with a feeling of mental, physical and spiritual isolation, because we instinctively know we are part of something greater than ourselves but have forgotten how to access it.
Whilst celebrating celestial triggers like the Autumnal Equinox, the Winter Solstice and the monthly Full Moons can help us re-connect with the intrinsic web of energy, to more fully remember our instinctive selves and learn how to respond intuitively to the triggers of the natural world, it is important to consciously spend time interacting and communing with the Earth.
Planet Earth, 'Gaia' is our oldest wisest and most accessible teacher. A living breathing consciousness, she is the crone of our human existence. Gaia has experienced ice ages freeze and melt, she has watched the dinosaurs come and go, she has soaked up the blood of our warring forebears, and she has been party to some of the most threatening, invasive techniques any 'body' or life force should ever have to encounter.
If we open our hearts to her, sit quietly and listen, Gaia will communicate in her own special way, giving each of us the opportunity to enter into her vast library of human and planetary consciousness. This vast consciousness is wise, unconditional and nurturing. It is a space filled with the nuances of silence and the history of everything that has ever happened in this universe. Entering this space is profound and life changing. Our human sense of separation and isolation diminishes and a deep healing takes place as we reconcile our human and cosmic intuitive selves.
Living with a conscious history of everything that has ever happened, we realise there is a bigger picture to life on this planet. We start to see how patterns and consciousness evolved and how our own consciousness affects and imprints what happens. We more fully experience how nothing happens in isolation. Most importantly we align with the triggers of human consciousness.
Assisted by consecutive natural, celestial and human events that started in the 1980's these triggers of human consciousness have encouraged a collective spiritual enlightenment that is affecting the way each of us thinks, feels and acts. Every one of us is living within rhythms, beats and pulses that are encouraging us to act and react with personal responsibility, self awareness and choice. We are being pulled to live with a more conscious identity that embraces the magical, mysterious and unknown energies of this world.
This autumnal equinox could change your life! You could interact with the new energies that accompany the equinox and learn some profound things about your self, who you are and where you come from. You could also follow the lead of the birds, plant, animals and insects and learn how to live instinctively and act intuitively. We humans don't have to think, we don't have to puzzle and we don't have to fear. In order to survive and thrive all we need to do is open our hearts, listen to and follow the call of the wild. The rhythms will ensure we are in the right place at the right time and will lead us wherever we need to go. So get trigger happy this autumn and winter, take a few walks in the rain and enjoy what the Earth and her elements can teach you!
Paulina Howfield & Matrix Harmonics © 2001
---