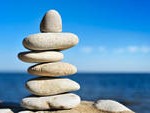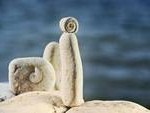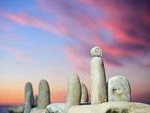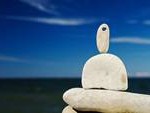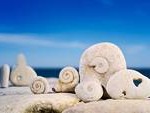 Paulina Howfield talks about Star Beings and Extra Terrestrials Visiting Earth
Have you ever wondered which sacred sites have been visited by Star Beings and Extra Terrestrials?
Would you know how to identify their calling cards?
Paulina Howfield interacts and works with beings from many places in the cosmos. She is also a proficient remote viewer, telepath and psychic medium, and has spent many years investigating sacred sites across the planet, finding out about the many different energy templates that exist that connect to the stars, and our planet's geomythic energy template. She explores these places in harmony with the Soul consciousness of the Earth, devic beings, master energies and cosmic entities, and is often given information about the galactic history and nature of a place; and its relevance to our collective spiritual awakening. She is also given information about the star beings who seeded different places, and interacts with their representative to align and encode specific sites for the awakening and the enlivening of the Divine Feminine.
In this Recording of a talk she delivered at the Star Family Conference in 2018, Paulina talks about Star Beings and Extra Terrestrials Visiting Earth and the Calling Cards they have left. She also explains Galactic Consciousness; the relationship between some Star Beings and the different dimensions; and discusses sacred sites that are infused by watchers, seeders and visitors from the Pleiades, Sirius, Orion, Draco, Andromeda, Arcturus and more. Click on the image below to listen to the presentation:
---