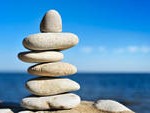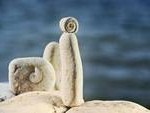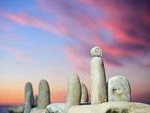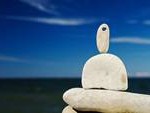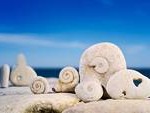 Phone: 0439 947 109                                      Email: phowfield@hotmail.com
Sacred Earth Consultations
Paulina combines her energy skills, clairvoyance and shamanic healing to create rituals, medicine wheels and sacred symbols that cleanse, activate and balance your land. To discuss what she can do for you, contact her on 0439 947 109
---
Rituals, Medicine Wheels, and Sacred Symbols
Paulina has led Earth Rituals and created Medicine Wheel Ceremonies throughout the world, leading thousands of people in healing and balancing rituals on public and private land.

Such gatherings are important to Paulina as they enable her to facilitate and help the Earth and Humanity. They foster deep connections between our planet, our species and the cosmos and support and integrate the subtle bodies of all the natural worlds that make up the universe we live in. She also appreciates being able to share her skills and knowledge with others, as she teaches those present how to:
– Do Earth Healing and Cleansing Rituals;
– Align energy fields;
– Create Medicine Wheels and Sacred Symbols;
– Energise the land and the elements; and
– Activate the Symbols and Medicine Wheels within the etheric field of the Earth's subtle bodies.
---
Sacred Symbols On The Land
Many of the symbols Paulina designs and activates have an Atlantean consciousness and are connected to the Pleiades, Sirius and other galaxies. As such, they become wonderful conduits for the people, and subtle energies present, to begin the process of aligning with the frequencies of our inter-galactic neighbours and ancestors. The attendees at such gatherings love being able to interact with, meditate and pray in these structures and learn about their own clairvoyance and mediumship.
Placing healing imprints on your land and in your home transforms your living space making it sacred, connecting it to the Earth, the cosmos and the pulse of the universe. These creations can be large installations, to be used for gatherings and ceremonies, or small intimate spaces for personal and family use.
---
Learn How To Do A Blessing Or Ritual
If you would like to create a Ritual or Blessing, Paulina's Sacred Earth Consultations consultancy services can help. She can provide tools to help, train you in the methodologies, or do it for you. She can do the same consultancy service if you want a Medicine Wheel or Sacred Symbol Structure, and can create one for you, or teach you, and small groups, how to do it together.
If you would like to strengthen your relationship with the Earth and the cosmos, and want to energise your home and land in a new and unique way, Paulina is happy to discuss it with you either by phone 0439 947 109, by skype or by email.
---
Read more about Consultations with Paulina:
a) 'The Sacred Space – A Space Clearing Session with Earth Energy Alignment Specialist Paulina Howfield': Read more here
b) Land Cleansing Blessing and Packages: Read more here
c) Ghost-busting and Land Healing: Read more here
d) 'Paulina Can Rid Homes of Negative Energy': Read more here
---
Testimonials – Space Clearing and Feng Shui
Paulina's Space Clearing & Feng Shui Consultation testimonials are written below, you can also visit her Archived Articles page and Media page to read and listen to interviews that discuss Paulina's Space Clearing consultancy, or click on the links at the bottom of the page:
---
I run my company from a small office in my home. Paulina gave me practical and down-to-earth advice, which enabled me to make better use of a small space. I now enjoy being in my office. I have more clarity in my workspace, my concentration is better and I am far more productive
(Andy Boothman, UK)
---
A week after a Space Clearing from Paulina our business almost doubled its income. By the end of the first month we needed to expand our business into bigger premises
(Fruit & Vegetable Wholesaler, Australia)
---
We had moved premises and our company was undergoing transition. Feng Shui has helped our company settle into the new premises. We are more stable, work better as a team and feel less stressed in our busy and demanding company
(Director, Xanadu, UK)
---
Since Paulina did a consultation on our premises we have won three awards for excellence in tourism. The staff are happy and harmonious and clients just seem to be drawn in off the street
(Director, Pinnacle Travel, Australia)
---
Feng Shui has made a wonderful difference to my flat. It is lighter and more friendly. I am more relaxed as a result and my relationship with others has improved immensely
(Ron Holland, UK)
---
A month has passed since Paulina did 'Space Clearing' at our new premises, and everyone on the Conscious Living Team feels her cleansing and aligning practices have been a true blessing: morale is better, production levels have increased, and the environment is more welcoming (Conscious Living, WA)
---