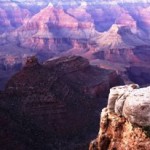 More information about those lost artefacts from the Grand Canyon from an article that appeared in the Pheonix Gazette in 1909, which you can read below. My questions are – Where did all the artefacts and the information go?, and Why do unmarked planes and helicopters protect this site from human visitors?
Article from the paper in 1909:
'The latest news of the progress of the explorations of what is now regarded by scientists as not only the oldest archeological discovery in the United States, but one of the most valuable in the world, which was mentioned some time ago in the Gazette, was brought to the city yesterday by G.E. Kinkaid, the explorer who found the great underground citadel of the Grand Canyon during a trip from Green River, Wyoming, down the Colorado, in a wooden boat, to Yuma, several months ago.
According to the story related to the Gazette by Mr. Kinkaid, the archeologists of the Smithsonian Institute [1], which is financing the expeditions, have made discoveries which almost conclusively prove that the race which inhabited this mysterious cavern, hewn in solid rock by human hands, was of oriental origin, possibly from Egypt, tracing back to Ramses. If their theories are borne out by the translation of the tablets engraved with hieroglyphics, the mystery of the prehistoric peoples of North America, their ancient arts, who they were and whence they came, will be solved. Egypt and the Nile, and Arizona and the Colorado will be linked by a historical chain running back to ages which staggers the wildest fancy of the fictionist.
A Thorough Examination
Under the direction of Prof. S. A. Jordan, the Smithsonian Institute is now prosecuting the most thorough explorations, which will be continued until the last link in the chain is forged. Nearly a mile underground, about 1480 feet below the surface, the long main passage has been delved into, to find another mammoth chamber from which radiates scores of passageways, like the spokes of a wheel.
Several hundred rooms have been discovered, reached by passageways running from the main passage, one of them having been explored for 854 feet and another 634 feet. The recent finds include articles which have never been known as native to this country, and doubtless they had their origin in the orient. War weapons, copper instruments, sharp-edged and hard as steel, indicate the high state of civilization reached by these strange people. So interested have the scientists become that preparations are being made to equip the camp for extensive studies, and the force will be increased to thirty or forty persons.'