Sydney Sessions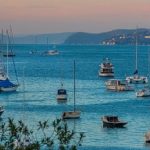 I recently arrived in Sydney and plan to spend time walking on the Earth and along the beaches, interacting with the higher frequencies, and sensing and feeling the land and the people in this area. This is what I do everywhere I go, soaking up the energies of the Soul Consciousness of the land and its people as I travel through different states to speak at Conferences. During my travels I have made interesting discoveries about the current role that Australia is playing in the spiritual evolution of our human collective consciousness. I have also met and engaged with many ancient energies in the land that are facilitating our collective awakening – as well as energy patterns that have been deliberately placed to create health issues, facilitate the collective dumbing-down and keep the real history of this country hidden. So while I am in Sydney, I will be reviewing my findings, doing a bit of higher frequency research, and writing about them for future talks and presentations…and perhaps even a book. I will also be doing some talks, and group meditation processes, and can be contacted for personal consultations.
---
Personal Consultations and Remote Viewing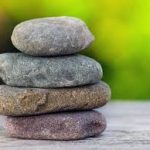 In June and July there are a few spaces for personal and remote sessions, ghostbusting and space clearing either in person or via remote viewing and skype.
So if you are interested in having a one-to-one session or card reading, or need a house/land clearing please contact me either by phone or email to make an appointment.
You can find out more about the personal sessions I offer here
And find out about space clearing and land cleansing here
---
---
Speaking at UFO PRSA, Campbelltown, 13th June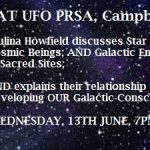 In June I am giving a presentation at the monthly UFO PRSA gathering in Campbelltown. I will discuss my interactions with star people and cosmic beings; explain their relationship to our developing galactic consciousness; and talk about the different places on the planet where you can interact with specific beings.
PLUS I will share some of my recent encounters with pre-Lemurians beings that are rising up out of the land in Australia to facilitate our deep healing and awakening. I hope to see you there. Tickets can be purchased at http://www.ufosociety.net.au/
---
Presentation about Orbs, Faeries, Weird and Wonderful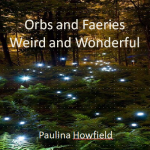 During this past week I did a talk about orbs, faeries and weird and wonderful things that we encounter. I also did a half hour meditation process, about how to connect with them. Due to a lot of social media interest on my facebook page I will be making an audio/video about that topic soon. People have also asked if I will make a Webinar about these topics, so if you have an interest in these subjects, and would like to participate in a Webinar where you can learn more and also experience a shamanic connection meditation, please let me know at phowfield@hotmail.com and tell me the kinds of things you would like to find out in a Webinar.
---
Release of Documentary 'Orenda Force of Consciousness'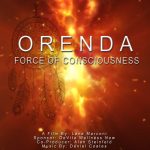 Last year I was interviewed by award winning Documentary maker Lana Marconi about my work and its relationship to 'Orenda'. Her documentary has just been released on vimeo and you can pay to stream or purchase it.
My face is not in the promotion piece for the film, but you can hear my voice in the last three seconds…clearly I have to work on my soundbites!
That said, I am grateful that my thoughts and experiences were included in this film and it was an honour to participate alongside so many amazing souls.
May Orenda and the Force of Consciousness be ignited in each of us as we evolve. You can view the trailer and/or purchase the film at https://vimeo.com/ondemand/orenda
---
Faeries and the Little Folk in Ireland – Video Link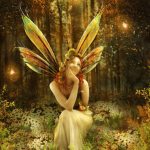 I love this video as it shares many things about the relationship a person has with faeries and other beings. It also highlights the respect and awe that develops over the years, both in one person's life and across the generations. Given the recent interest in my talk about orbs and faeries I thought I would share the link here. May we always interact with the Earth, standing stones, magic and healing with the respect and awe that this man has. Hope you like it too. View the video here
PLUS…If you are interested in having contact with these faeries, and perhaps having the be-jesus scared out of you, check out this accommodation link run by Pat Boone – the man interviewed in the video.
---
Bridging the Left and Right Brain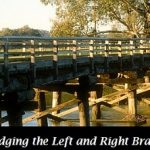 How well do the two sides of your brain communicate? Do you spend lots of time thinking, being logical and examining details to make sense of the world (left brain)? Or perhaps you are led by your feelings and intuition, and like symbols and metaphors (right brain).
Most of us have a preference – a natural way to 'be' in the world, and will use one side of the brain more. But if we can create a metaphoric or symbolic bridge that links our left and right brain then our thoughts, feelings, sensations, and impulses can move easily and effortlessly from one side of the brain to the other, helping us to think clearly and logically, yet also embrace our feelings and instincts. These are not just great for our thinking process….they help us develop Discernment and Embrace the Divine Feminine within as well! To read more about how you can do this go to Bridging Hemispheres blog
---
Speaking with Water
Here is the link to another video that I love and wanted to share. 'Speaking with Water' focuses on our connection with water, and what its consciousness can teach us. The information here is shared by a Navajo and Lakota activist. So listen and learn about the Consciousness of water at https://uplift.tv/2017/speaking-to-the-water/
---
Talks up on Youtube
The presentation I did at the Paradigm Shift in August last year is now online. To view it go to https://www.youtube.com/watch?v=DgpbUX39rHs
The presentation I did at the Star Family Conference is also now on youtube. It was posted in three parts. This link takes you to Part 1, where you can then find the next two parts – https://www.youtube.com/watch?v=iz3CfHbOkb0
If you are interested in other talks I have done, or want to listen to some of my interviews go to my Conferences and Media pages on my website.
---
Products Page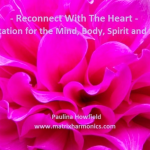 I have recently re-done my Products Page on my website, which I think gives a better idea for any visitor to see at a glance what products are available, and then you can click on links to find out more. To view my Products Page click here
---
M.I.S.T. Training with Mary Rodwell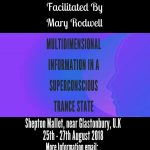 I have known Mary a long time and we caught up at a few Conferences recently. I am delighted to see that she is now offering courses that teach her many skills to professionals. This training is a first and it will be held in Glastonbury for Hypnotherapists who work with Experiencers. It is experiential and facilitates 'intuitive' tools that enable a holistic approach. I am sure she will soon offer them in other places too. For more information you can contact Mary at www.acern.com.au
---
Facebook Pages
You can join Paulina on facebook to see regular updates about Conferences and other things that she posts, and she looks forward to your company. You can join her at paulinahowfield, personal and planetaryhealing or theearthwhisperer. You can also connect with her on linked-in.
You can click on these links to find out more about her book, soul whispers cards, healing room CD and artwork.
Her sessions are also now available via skype and you can send her a personal message to find out more via email on her contact page at www.matrixharmonics.com
---