Hello and Welcome
I would like to extend a personal welcome to all the new people receiving this Newsletter and look forward to a long relationship with you. For regular updates, to see more about what I do and the products I offer visit my Blog at https://www.matrixharmonics.com/feed/ and 'like' my Facebook page at 'Matrix Harmonics Personal and Planetary Healing'.
Change of Focus
It has been a while since I sent out a Newsletter, and I trust that you are well and moving easily through the changing energies that we are currently experiencing – on our planet, in our subtle bodies, and in the cosmos.
With the new energies comes a new focus in our lives. Sometimes that focus is to release and surrender – letting go of that which we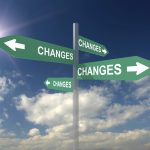 no longer want or need in our lives. However these energies also invite taking up and welcoming in new energies, new ideas and new ways of being in the world.
For me this has manifested as new projects; changes to my website; new ways of combining my skills to work with clients; and a renewed focus on completing the books that I have been nurturing. I have also put myself back onto the speaking circuit and I look forward to new ways to share my passions about consciousness, healing and the changing face of our collective unconscious. This of course is also all about Earth Energies and Planetary Changes, which have been a focus in my work for many years.
Speaking at Conferences
In the past few months I have signed up to speak at two really interesting Conferences in January 2017, and I would love to see you there. Each of them is in Byron Bay and they have been staged to run consecutively.
THE AFTERLIFE EXPLORERS CONFERENCE which you can find at http://www.afterlifeexplorers.com.au  is on the 13th and 14th January. I am one of eighteen presenters at the Conference and will be speaking on Friday 13th at 2.40pm about 'NDE Activat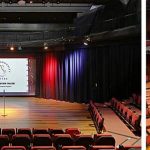 ions Encoded by the SOUL' http://www.afterlifeexplorers.com.au/speaker/paulina-howfield/
The second conference that runs immediately after, on the 15th and 16th January, is THE CLOSE ENCOUNTERS CONFERENCE http://closeencountersconference.com.au/
I will be speaking on a Special Event Panel connected to this Conference on Saturday Evening 14th January from 7pm-10.30pm. The Event is called 'My Alien Encounter' and will be hosted by Marianna Flynn.
Discounted Tickets for Conference
The organisers have created a special deal for tickets for the friends/clients of the speakers. This special deal will not last long.
To get it the ticket purchasers need to let them know who they are connected to – in this case me – and they can get the very special discounted tickets. After these tickets are sold there will still be some discounts for tickets up until the end of June, but not at such a special price as right now. The link to purchase the tickets for The Afterlife Explorers Conference is http://www.afterlifeexplorers.com.au/tickets/. To discover more about ticketing speak with organisers of the Conference via the contact page.
Personal Sessions
Immediately before and after the Conference I will be available for Personal and Small Group Sessions in Byron Bay and/or Brisbane.
At this point the one-to-one sessions will only be in Byron Bay or Brisbane, but other places can be arranged as we get closer to the event. Sessions will be available in:
– Body, Planetary and SOUL Energy Alignments;
– Living With SOUL, Finding Your PURPOSE Consultations;
– SOUL and Past Life Healings;
– Drumming Sessions;
– Readings;
– Earth Rituals and Space Clearing
Living with SOUL Sessions and Workshops
I am also doing specialist sessions called Living With SOUL and have a new facebook page to go with it. These Sessions combine all my skills as a metaphysician, healer and clairvoyant.
Living With SOUL is part of my Purpose and it requires waking the spirit, interacting with the SOUL and learning how to follow its CALL. The SOUL is energy and has its own way of communicating, so I use my healing, metaphysical and clairvoyant skills to help you locate and interact with the messages that your SOUL has imprinted within the fields of your subtle bodies. In a session I will ask you questions, facilitate your discovery, and work with your guides to help you clarify what you really need to fulfil the purpose of your SOUL.
To find out more about these sessions you can contact me on facebook or by phone (during office hours). Living with SOUL was recently birthed at the opening of ATTAIN Healing Centre and sessions can also be booked there on 08 9518 1363.
Changes to Website
I have been gradually making changes to my website for some time, updating my pages, re-formatting the template and working on my BLOG.
In November last year the new look website was launched. It now has a white background, is much easier to read and you can now join my news feed at https://www.matrixharmonics.com/feed/

Goddess Temples on Malta
The Maltese Islands are some of the oldest and most isolated on our planet, yet they are almost covered in sites and temples that divulge histories and cultures long forgotten.
I have been working on my book about the Earth energies and Goddess Temples on Malta and it has been great to re-connect with such fabulous energies as I re-visit and remote view to get really up-to-date information from them. Over the years I have spent many hours interacting with the temples in Malta, and the history held within the Goddess Temples of Malta as well as their geomythic imprints make them compelling places to investigate as part of my Earth energy work, and my interest in the effects of such places on our human consciousness and spiritual development.
Brief Hathor Message
The Hathors offer guidance and good support for what we are doing as we continue in our preparation for the bigger changes.
'You are recalibrating yourselves as you reach pure states of consciousness, perception and awareness that serve to initiate you further into your higher dimensional experience. We are working with each one of you to help you better assimilate the energies you are absorbing unto yourselves and benefiting from at this time, and you are and have been undergoing a literal transformation from one state of perception to another. The changes in perception many of you are beginning to find can be considered quite extraordinary, as you are peeking into realms beyond your conscious perception and finding a supreme upliftment and enlightenment from each peek you allow yourselves….'
The 5th-Dimensional Directors of the Elemental Kingdom have Strengthened their Strategic Positions
* The Directors of the Air Element and the Sylphs of the Air take their position at the cardinal point to the North.
* The Directors of the Water Element and the Undines of the Water take their position at the cardinal point to the East.
* The Directors of the Earth Element and the Gnomes and Nature Spirits of the Earth take their position at the cardinal point to the South.
* The Directors of the Fire Element and the Salamanders of the Fire take their position at the cardinal point to the West.
* The Directors of the Ether Element and the Devas and Deva Rajas of the Ethers take their position within the Sun of Even Pressure in the Center of the Earth.
Ant People Beings
In the past few months I have helped a few people from the east coast of the USA who have asked for my assistance in cleansing, clearing and aligning their land and property. Some of these places were very significant to the Native Americans and I feel honoured a) to have been asked and b) to have been able to help.
A significant aspect of the Healing work involved interacting with the Ant People – extra terrestrial beings from the Pleiades who have been here a long time and were of great influence and help to the Native Americans and other Indigenous communities on the planet. In most situations their job was to hold the frequencies in the Earth and also report back to their home planet on the development of humanity. In this particular case, many of them had been trapped in the earth energy fields and I was asked to assist in their going home. So I helped them walk the staircase of light back to their home frequency. What a blessing!
To my clairvoyant eye, the Ant People are tall and look like ants that are standing up on their back legs and are not to be confused with the Praying Mantris beings. They are often part of underground bases particularly when there are ufo's and other flying machines. Some of them – or at least their counterparts – are part of the myths and legends from the Four Corners area of the USA and have been beautified in some of the ancient petroglyphs.
The Ant Beings usually interact with me in my Earth energy work and when I am teaching or involved in healing. They are very helpful and have many insights about other frequencies and dimensional layers, they also love a bit of glamour and colour and will happily put on a light and colour show to keep initiates happy and interested in the process of Grid Engineering.
Recent BLOGS
My very latest BLOG was written for THE CLOSE ENCOUNTERS CONFERENCE Website and you can read it at https://www.matrixharmonics.com/2016/04/close-encounters-our-cosmic-essence
Writing Articles for Lightworkers World
I am still a regular contributor to www.lightworkersworld.com, one of my articles 'Clairvoyance and Earth Energy Work' can also be viewed online at 'https://www.matrixharmonics.com/articles/clairvoyance-and-earth-energy-work/'.
PAULINA HOWFIELD
Paulina has trained in numerous traditional and esoteric disciplines including education, psychotherapy, art therapy, counselling, shamanism, healing, psychic development, mediumship and space clearing. For many years she has interacted with individuals, businesses and organisations in a training and consultancy capacity, while also travelling the world interacting and working metaphysically with Earth energies and beings in other realms. She runs Tours and Pilgrimages to sacred places, is an Earth Energy Consultant, Art Therapist, Shamanic Healer, Workshop Leader, Author and Public Speaker.