September Newsletter 2017
I would like to extend a personal welcome to all the new people receiving this September Newsletter and I look forward to a long relationship with you as we grow together. Each Newsletter aims to let you know what I am up to, and also give insights into our individual and collective spiritual journey.
This morning I walked around the garden taking photographs of the flowers as they open up to the sunlight for the day. I am in the hinterland on the east coast and while the days are warm, the mornings often have a touch of frost or dew and the plant and bird life has an extra air of magic as it embraces the light, the moisture and the breeze.
I will soon be leaving here and heading south for another Conference but at the moment I have a few days left to soak up the energies and enjoy my day trips to around this lush area. We have had some interesting celestial events while I have been in this area and the clear skies have been perfect for serious star watching, full moon photographing and more.
September Equinox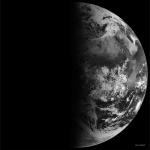 We have also had the transforming frequencies of the September Equinox which helps us develop a relationship with the Earth, the Sun, the Moon and other celestial bodies. In ancient cultures the potential influence of celestial bodies on a life was well documented, and readers and scribes were employed to do charts and transitional aspects for important occasions. We of course do that via astrology and some cultures create charts for the newborn, for marriages, deaths, specific special events and to work in harmony with create auspicious alignments.
So whether we are aware of it or not the heavenly and celestial bodies are always influencing our lives, our subtle bodies, and our frequencies.  At the time of the Equinox it was the transition of the Sun that was the focus. Fortunately many of the stone temples and ancient structures display or document the trajectory that the rays of the Sun make, as they light up the stones at the time of Equinox and Solstice.
Their clever design displays this movement of the sun and/or moon over many centuries, which is a wonder to behold, and a great reason that many people throughout the eons have gathered at temples at Solstice or Equinox to witness the glory of the light from the Sun and do ceremonies. If you go to this link, you can read this BLOG I wrote about why connecting with Stone Temples at this time is helpful.
Sunsets I have Seen
Speaking of the energies of the Sun – I have recently been pleased to see how many people gather across the land to witness the sunset and sunrise, on a daily basis. Whether alone or in groups, people are stopping to spend time with what the Sun.
In my shamanic studies in north America one of the shamans often told groups how important it is to spend time in the energy of the sun every day – most particularly in the morning at sunrise and the evening at sunset. This is a time to connect with the Sun and feel the rhythms of the day and the heavens. A time to embody the light and nurture those parts of us that can only be lifted by contact with the energy of the Sun.
So if you have not taken time out recently to do so, I hope the energies of this Equinox – that were greatly influenced by the transit and frequencies of the Sun, inspired you to spend more time in communion with the Sun, Stars and the Earth over the next few months, as their energies help us transform our frequencies and teach us how to engage with our Soul and Consciousness at a galactic level.
Clinton Pryor – The Path to SOUL Power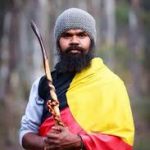 Over the past six months I have been inspired by following the journey into power taken by Clinton Pryor as he has walked 'across country' from Perth to Canberra in order to meet with the Politicians and share his view on the injustices that continue to happen to his people through government policy.
Clinton is Indigenous and his sense of injustice primed him to walk across the nation to meet up with those people who govern this Nation and have a discussion. It has taken him months to walk and he has worn out numerous pairs of shoes as he took his millions of steps. Along the way he developed a social media presence and regularly posted about his day, the people he met and his feelings. He also met Elders along the way, and many times he was gifted by the Communities he visited and others began to join and support him.
Over the months his energy was transformed. He is an inspiration to many at this time, as his frequency and physical form displays the power of the land, and the power of a man gently walking with soul, connecting with his roots and his innate wisdom.
Many people forget that everything in life is an opportunity to live with Soul and as we each have a different Soul and a unique purpose, our journey of living with Soul will take many forms. Clinton's took the form of finding his power and his voice to help others. Here is a link to his pages and I hope he reaches into your heart, helps you make a deep connection with your inner courage, and strength and  inspires you to fulfil whatever your Soul mission is.
Fulfilling Soul Purpose
I have a 'knowing' that it is important to live our Soul Purpose in every lifetime. While it helps us to fulfil our purpose and truly do what we incarnated for, it also helps us to bridge the ego and the soul. When we are born the ego helps us 'survive' and gain independence, but many of us begin to resonate only with the ego as their life develops. Connecting with Soul Purpose however, enables us to consciously bring forth gifts from other times, live with a deep sense of connection, and embrace love, personal choice and responsibility. So Living With Soul, speaking from Soul and acting with Soul helps us connect more deeply to who we really are and why we are here.
Afterlife Discussion Group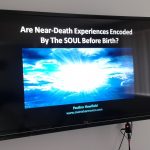 I recently spoke at the Brisbane Afterlife Discussion Group and it was humbling to see how many people came.  They arrived with open hearts and minds to listen to what I had to share about my own near death experiences, the afterlife, and my thoughts on the idea that our near death experiences are arranged by our Soul before we incarnate to help us wake up to our purpose and bridge the ego and soul.
I talked about this at the Afterlife Conference in January this year and have written a few articles and blogs on this topic as well, as I hope it may help each of us to make deeper sense of this energetic world we are part of and our multi-dimensional aspects. I think it also helps us answers those age old questions – What happens after we die? and Where do we go? It also prompts us to bridge the ego and live with Soul purpose.
Stepping into the Light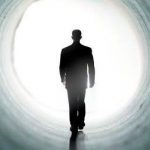 There are so many people who are sharing their stories of their NDEs, which is heartening and inspiring. But it also appears to be bringing up a confusion and uncertainty about what the light is made of and whether or not it is really just another control programme. I discussed this in my talk at the Afterlife Discussion Group and people told me they found it helpful, so I plan to put a video and audio together to discuss this further – which should be ready before the end of the year.
In the interim, here is a link to a Blog that I wrote about this topic – https://www.matrixharmonics.com/2016/06/should-we-go-into-the-light-when-we-die/ Also, if you wish to find out a bit more about Soul Encoding and Near-death Experiences here is a link to an article I wrote in January for Verandah Magazine that discusses what I talked about at the Afterlife Conference and explains in more detail why I think Soul Encoding is important and helpful in each life – http://www.verandahmagazine.com.au/sun-soul-surf-afterlife/
Paradigm Shift Summit
I also spoke at the Paradigm Shift Summit on the Gold Coast in August, and did an interview for a documentary that should be out sometime next year. It was a great Summit, and organiser Anthony O'Flynn did a great job in selecting a variety of speakers that discussed numerous aspects of the Shift in Consciousness that we are experiencing. I enjoyed catching up with other speakers I know and listening to Evan Strong, Danny Searle and Maree Batchelor.  Videos for all the talks are being edited, and as soon as I am told they are available I will send out a link. In the interim here are some images I took at the Summit – of those who help behind the scenes – as none of these events can happen without such help, and these many people work hard to create the event that we all get to enjoy.
Transformational Shift Conference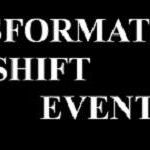 In two weeks, on the 4th-8th of October, I will be in Forster NSW, speaking at The Transformational Shift Conference. I have recently discovered that numbers are limited at this Conference so if you are still thinking about attending, please do get a ticket as soon as possible, as there are some great speakers there – which you can find out about here. It sounds like this will be an 'intimate' Conference which will enable you to have a more personal interaction with the other delegates and every day there will be a closing panel where you can ask questions and interact more personally with the speakers.
Tolec, is the organiser of this Event. He is connected with the Andromedan Council – which I know resonates with many people at this time – and he is bringing colleagues from the US with him, as well as his friends from the Council to help us explore opening the heart, connecting to the Earth and the Stars, and developing our Galactic Consciousness. This Conference will be a great opportunity to listen to interesting thoughts and ideas about how to awaken, and also align with what is happening.  It will also be a fantastic opportunity to meet some of your tribe.
Galactic Consciousness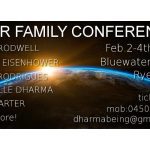 Developing our Galactic Consciousness is also part of this collective journey that we are on and I will be discussing this in relation to the energies of Malta, Sedona, Macchu Picchu and Newgrange at the Conference in Forster. At the Star Family Conference in Victoria in February 2018, I will be talking about how to develop our Galactic Consciousness by connecting with the Soul of the Earth, and will also be leading a workshop called 'Pathways to the Stars – which you can read about here. There is also a strong possibility that I will present a version of this workshop for the Encounters Group in Brisbane in late October/November, so will let you know about that soon.
SOUL Whispers Cards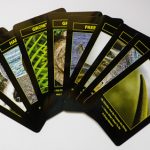 My Soul Whispers Cards have now just turned One. My social media page alerted me to this anniversary and I thought I would share it with you. I am consistently moved by how many people are receptive to them, love my photo images and words. They were nurtured and developed via my Soul and they once again highlight the power and love that comes with living and expressing ourselves with Soul.
The Soul at the Goddess Temples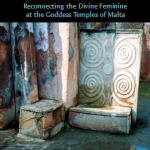 My book 'Remembering ISIS – Reconnecting the Divine Feminine at the Goddess Temples of Malta' – is another Soul speak project, and since publishing it last year, I have been genuinely surprised by how many people want to discuss ISIS, or have a deep connection with Malta through family history – often via a mother or grandmother.
The energy templates on Malta have a profound influence on the energies of our collective consciousness and our spiritual evolution into the Divine Feminine – that is why I was a)drawn to do my esoteric map-making there, with the help of the Sirians, Pleiadeans, and Ray Masters; and b) compelled to write about Malta's importance and my telepathic and clairvoyant experiences, so that others could feel that connection too.  PLUS the idea of galactic consciousness, what it is, and how to interact with it, is being embraced rapidly by people who are attending my talks and sharing their truth, which is gratifying and also exciting, as we move journey further along this particular wave of our changing consciousness.
Private Sessions
So that's my current Newsletter. Don't forget I can still do personal sessions in Wellness, Healing and Living With SOUL even while I am travelling and we can talk on the phone or on skype. If I am in your area, we can also make a time that I can meet up near your home or some other place. If that is your preference, and I am always doing remote viewing so location does not matter.
Rumi Wisdom
Today I want to leave you with Rumi's lovely poem – A Guest House. I met a woman on my travels who was journeying across Australia to heal some old wounds – which travelling heals well, especially when we engage with our journey as a Pilgrimage of the Soul. Anyway, she sent me an email of Rumi's poem, thinking it would be new to me. But it isn't and has in fact been a favourite of mine for many years.  But It resonates with so much that is happening for our collective at this time of NOW, as we change our frequencies and begin the process of remembering that we are not our bodies, we are not our thoughts or emotions and we are simply consciousness experiencing itself in numerous forms. So this poem – written below – is a perfect example of how to recognise this truth in every moment.
'Guest House'
This being human is a guest house
Every morning a new arrival.
A joy, a depression, a meanness,
some momentary awareness comes
as an unexpected visitor.
Welcome and entertain them all!
Even if they are a crowd of sorrows,
who violently sweep your house
empty of its furniture,
still treat each guest honorably.
He may be clearing you out for some new delight.
The dark thought, the sham, the malice,
meet them at the door laughing,
and invite them in.
Be grateful for whoever comes,
because each has been sent
as a guide from beyond.
Till next time, in love and light from one Soul to another……..
Paulina