NEWSLETTER April 2017
There is lots of news this month about products and upcoming speaking events, as well as an update on the Conferences in Byron Bay. Plus I did a talk at UFOR NSW and a recent interview on Beacon of Light Radio. But first – the changing energies
Changing Energies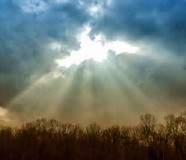 For many people 2017 is proving to be a year of change and bombardment by – or connection with – higher frequencies. So far this year we have had three powerful full moons and a light infused March Equinox, and every celestial event is reaching further into the toxic and stagnant energies of our subtle bodies helping us to cleanse and elevate our fields. While many of the symptoms that come with this elevation such as aches and pains in the body, unexpected tiredness and unusual emotional swings can feel exhausting – congratulations you are part of the shift and We Are It!
Conferences in Byron Bay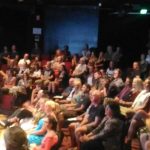 In my previous Newsletter, I mentioned that I was heading to Byron Bay for the Afterlife Explorers and Close Encounters Conferences. Both of those events went well and it is great to see people gathering for such meetings, being open to such information and being so eager to learn more.
The Delegates also, of course, have their own stories to share and in the second and third day of the Close Encounters Conference many people told their stories supported by members of F.R.E.E and the great volunteers who helped to make it all possible.
Due to a synchronous set of circumstances, I ended up presenting my talk about 'NDEs as Activations of the Soul' in the larger auditorium, which meant that I not only had a bigger audience, but it was also recorded and should be a part of the Conference DVD.
As it was the only 'event' that took place at that time, it meant we had a full house and I am very grateful for how it all worked out. While I am sure that my guides and helpers in the higher realms had something to do with it, I am also thankful to Conference organisers Mick Turner and Kathryn Hand for coming up with the idea and making it happen on the day. At the time it seemed to be a confirmation from all sources that getting back into the arena of public speaking was the right thing to do.
'My Alien Encounter' – Special Event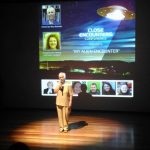 We also had the special event 'My Alien Encounter' that I spoke at, and as I sat backstage with the other speakers and also heard their stories, there was great confirmation of what we are doing and why, and how the experiences are similar all around the world.  And the feedback we got from the audience suggested that it helped them too.
As I said earlier, my presentation about 'NDEs and the SOU'L – was recorded and I believe it will be included in a Conference DVD that the organisers will be making available. When I hear more about that I will put links up so you can find out more and perhaps purchase it.
Article for Verandah Magazine about the Afterlife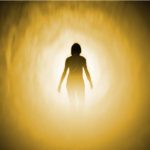 In the meantime here is a link to an Article that I wrote for Verandah Magazine, called 'Sun, Surf and the Afterlife'. This article is pretty similar to the content of my talk, and I am grateful to have been asked to write it by the Magazine's editor Candida Baker. She attended my talk and thought her readers would like what I talked about, so here is a link via my blog.
Travelling South to Sydney
After the Conference it was time to go to Sydney, and I shared the drive with one of the Conference volunteers who lives in Sydney. On the way we visited Crystal Castle in Mullumbimby, Mount Warning, Minyon Falls, Dorrigo and the Promised Land near Bellingen, and some of my photos from these places are included on my facebook pages. We also met up with some of the other Conference 'helpers' in Coffs Harbour for a Coffee – which is where the Conferences will be held in January, 2018.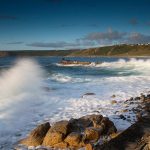 On the drive from Byron to Sydney I was intrigued by how strong the energy of water was in the land and atmosphere. While it was very humid and the rainfall in this area can be high, this was different and I was reminded of conversations I had some years back with a local indigenous Elder about land changes and elevations of certain parts of the east coast. As we drove along the roads and crossed bridges and inlets, I could see – rather like in visions that I get about Atlantis and Lemuria – the areas after changes – where islets were the norm and certain parts were elevated. I don't see this happening very soon, but it will change the landscape and bring new water energies into our consciousness, so like the SUN energy that I discuss later in relation to my meditation process – the more we can connect to the elemental energy fields, the more we can understand how they influence us and learn what they are trying to teach us.
UFOR Talk in Sydney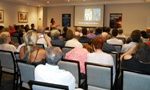 In Sydney I gave a talk at the UFOR NSW gathering in Ryde, called 'ETs, Sacred Sites and Earth Consciousness' where I shared about my NDE, my contact with my ET friends and how my work with them as an 'esoteric map-maker' relates to our collective awakening. It was great to meet up with a fellow speaker from the Conferences at this event as we shared the podium, and Mariana Flynn was a great support during and after our presentations. Generally, I met some great people in Sydney and have some new friends as a result. Here is the link to the audio of that talk
Wellness for the Body, Mind, Spirit and SOUL – CONSULTATIONS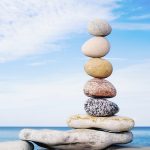 After the Conference and at the UFOR Talk I was asked if I work with people to help them understand their contact with beings from other places. As I have done so quietly for many years, I thought it was time to 'put that out there' so I have created new brochures and a new page on my website that will help you get a better idea of that work and how these sessions can also help with depression, anxiety, past life recall and more. I was fortunate to get some good testimonials to add as well. The link is here.
Product Testimonials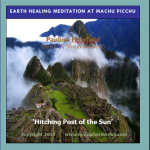 I also got some good reviews about my 'Soul Whispers Cards' and Earth Meditation Process at Machu Picchu called 'Healing Room of the SUN'. At the Conferences people were interested in all my products which was exciting and humbling. I had numerous discussions with people about Malta as my book 'Remembering Isis – Reconnecting the Divine Feminine at the Goddess Temples of Malta' triggered warm memories for some and significant wonder for others. You can find links to all my products a bit later in this Newsletter. I was pleased to see how positively the 'Healing Room of the SUN' process was received, as I created this meditation process and put it on CD back in 2010, after being prompted by my galactic and ET friends. I was in New Zealand on my way to Peru, when there was a galactic grand cross alignment. Under cover of this grand event a galactic healing room was created on the SUN and my friends in higher places wanted me to create a meditation process to enable people to enter it to help change their frequencies, raise their awareness and prepare their energy fields for the upcoming changes. My off planet teachers and guides have always been clear that it will also enable listeners/journeyers to achieve a deeper understanding of our connection to the SUN. So it seems that NOW is the time for such a process to be accessed and used in the way they intended.
Radio Interview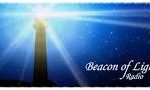 I talk about the importance of this process as well as my work as an esoteric mapmaker in the UK and Malta in an interview I did with Bob Brown last week, on his programme at Beacon of Light Radio. We also talked about NDEs and the Soul, Earth Energies, Atlantis, Lemuria and the Goddess Sites of Malta. The conversations off air were pretty great as well. You can listen to it here.
Speaking at Conferences – August and October 2017
I will also be speaking at two Conferences later this year: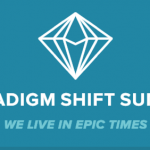 The PARADIGM SHIFT SUMMIT takes place on the Gold Coast from 5th-7th August. I am very happy to be speaking at this event and hope that you can join us. This will be filled with speakers who are at the cutting edge of our changing consciousness, and I am humbled to be included. To find out more go to http://www.paradigmshift.com.au. You can also join their community page on facebook to stay up to date with everything about it.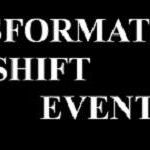 The TRANSFORMATIONAL SHIFT EVENT will be in Forster, NSW from 6th – 8th October. This Conference is being created by TOLEC who is connected to the wisdom from the Andromeda Council. He is based in the US and creates Conferences there, so it's great to see him bringing his expertise and information to this part of the world. I am also very happy to be speaking at this conference and hope you can join us. To find out more about this Conference and book tickets go to www.transformationalshiftevents.com/
Facebook Pages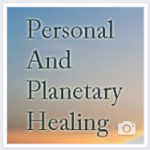 You can also join me on facebook to see regular updates about these Conferences and other things that I post. You can join me at paulinahowfield, personal and planetaryhealing or at my latest edition to facebook – theearthwhisperer – I look forward to your company.
You can click on these links to find out more about my book, soul whispers cards, healing room CD and artwork.
My sessions are also now available via skype and you can send me a personal message me to discuss this on facebook, or by email via my contact page at www.matrixharmonics.com
Recent Blogs and RSS Feed
To sign up to receive my blogs go to https://www.matrixharmonics.com/feed/
Here are some links to previous blogs that may be of interest, and you can also link to a few of my old newsletters as well:
Change Our View Of Death Before We Die – https://www.matrixharmonics.com/2016/10/change-our-view-of-death/
Paying Attention – https://www.matrixharmonics.com/2015/12/paying-attention-and-developing-awareness-can-create-a-peaceful-world/
Transmute Our Energies With Fire – https://www.matrixharmonics.com/2016/06/transmute-our-energies-with-fire/
NDE And The Soul – https://www.matrixharmonics.com/2016/11/near-death-experiences-and-the-soul/
Should We Go Into The Light – https://www.matrixharmonics.com/2016/06/should-we-go-into-the-light-when-we-die/
Close Encounters – https://www.matrixharmonics.com/2016/04/close-encounters-our-cosmic-essence
Change is the new Black – or should that be Orange?
Like I wrote in December last year, 2016 was a year of re-working, re-thinking and re-creating, and now is the time for me to take it forward. As the changes take place and the frequencies lift, it is important that as many of us as possible have access to what we need, and do what we came to do – no matter what.
As an old starseed, esoteric map-maker I came in to help prepare the energies – which I have done for many years. I also came in to hold the frequencies and provide support as the bulk of the changes occur. This is happening now and many of us who have been quietly doing our thing are being prodded to let others know that we are there if needed. So, I am here and I am doing my best to Answer the Call. If you would like to discuss anything with me, please contact me.
Till the next Newsletter may all the forces be with you and may your heart be filled with unconditional love
Paulina