---
NEWSLETTER March 2018
The Great Ocean Road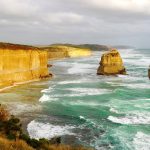 Its almost the March Equinox and our energy fields are being primed and activated even more. I will be spending the Equinox in Apollo Bay on the Great Ocean Road, and then will travel to the Twelve Apostles for the Sunset on the 21st. The Great Ocean Road is famous throughout the world for its views, beaches, walking tracks and forests, and as all the natural energies come together quite harmoniously in this area, it is a good place to interact with the Equinox energies. There is also great access to the energy of the SUN along the Road, which is what the Equinox is all about. Plus, the energy of the ancient land of Antarctica mingles with the land here, and as there is much to be discovered about Antarctica and what has really gone on there in the past fifty years, it feels fitting to assist in whatever way I can, to help the light rise up on that situation.
What about you? Where will you be for the Equinox? What are you inspired to focus on during your meditations, ceremonies and rituals?
Ceremonies and Meditations at the Equinox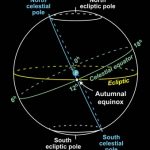 People have celebrated the Equinox at Stone Circles and Megalithic Monuments for hundreds and thousands of years and have used their rituals and ceremonies to enhance their life and remember the seasons and the weather and gifts that each one brings. They have also interacted with the energies of the Equinox to enhance their Galactic Connnections – reaching out to the Stars, and the Moon, as well as the Sun, to celebrate their cosmic beginnings, their soul journeys and their 'consciousness' pathways in harmony with the Stars. And of course many people have created ceremonies assisted by star beings, cosmic elders and ancient wise ones, and these memories are held within the energetic stamps and imprints at many sacred sites on our planet. Two of my articles that discuss these aspects may be of interest to you at this time, you can find them at the following links, you can also find a link to my ceremonies and rituals page –
Solstice Rituals and Ceremonies at Stone Circles and Megalithic Monuments, and
Alien Contact Helps Access Our Cosmic Essence and Teaches About Multi-Dimensional Consciousness
The Star Family Conference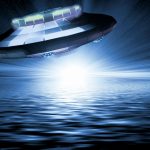 The topics I mentioned above, lead me into a discussion about the Star Family Conference that I spoke at on the first weekend in February. Events like these are growing in popularity and I believe that they are important additions to our growing awareness of consciousness and all that it embodies. I was recently interviewed by a documentary maker, who believed that there was not much available for the seeker of such things in Australia, but I had to correct them and let them know that in the past twelve months I have spoken at twelve Summits, Conferences, and Expos and ten of those Events focused on close encounters, star families, extra-terrestrials, galactic consciousness, and all the inter-linking components that are leading us to re-examine who we are, where we come from and what the real history of our planet and our species actually is.
This is compelling to those who attend such gatherings. It enables participants to come together as groups and families; they feel less isolated and alone on their journeys; and more at peace with what they know to be true. As a speaker and workshop leader this gifts me with meeting open-hearted attendees, who are eager to learn more and want to be a part of the leading edge of our changing consciousness, where less can be hidden behind smoke and mirrors, and organisational agendas.
It also means that they can discuss their experiences without fear of ridicule and also meet reputable experts in their chosen fields who can help them navigate their experiences and move towards integrating them into their everyday reality.
Haunting of Children and ET Experiences

A part of this journey of understanding often involves families, because Contact often runs through families, as does the ability to interact with beings of the non-visible realms and multiple dimensions. But it is also true to say that some children incarnate in families that have no specific understanding of the other side, the invisible realms or the existence of other dimensions, and increasingly I am being called upon to assist families and young children in navigating their often frightening encounters.
While many have contact with ghosts and other beings at the same time, some children are accessing other worlds at all times of the day, and in many different ways, that are puzzling to them and their families. Some children I encounter have not slept for years – neither have their families. They are frightened and worried and feel that they have no control over these energies that are visiting and sometimes not leaving.
For me, it is an honour and priviledge to be able to assist children and families at this time and if you know of any children or families that are having difficulty, please feel free to pass my information on to them. They can make a choice if it feels right for them and I will do all I can to assist them, either in person or via remote viewing.
Here is a recent Testimonial: 'Thanks again for your work with 'Jarred', to see him able to walk around the house without fear means the world to us. Jarred feels validated and safe, as a Mum, you can't ask for more xx'
A significant component of this help links into my earth energy work, land and space clearing and healing, so you or they can read more about these areas of my work at the following three links, and also at my website under the Earth Services links:
Ghostbusting and Land Healing Services
Land Cleansing and Blessing Packages
Wellness for the Mind, Body and SOUL
Working With Nature Spirits on the Land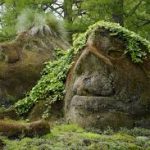 Working with Nature spirits on the land is important and helps us create healthy and harmonious landscapes and habitats. If you have not done it before, now is the time to start harmoniously interacting with the nature spirits on your land. When we live on land, when we work with land, and when we are guardians of the land, it is important to create a harmonious relationship with the devic energies present and interact with them to find out where they live and what they need from us. To read more go to my blog
The Meditation for Prime Movers
The Meditation Process for the Prime Movers group was received well and will soon be available to purchase. It is 45 minutes and leads the listener into a deeper connection with the Earth and all that she can teach us about love and spirituality.
I will also be creating a meditation CD for accessing the light of the Sun for ascension and light work that was recorded at 'The Pathways to the Stars' workshop at the Star Family Conference
Interviews and Talks

I have been putting up recent interviews and talks on my Talks and Media pages on my website, and my talks from the Star Family Gathering and the Paradigm Summit will be on you tube soon. To listen to my talks you can find them via these links or my pages:
In October I spoke about my near death experiences on the Witching Hour at 4zzzFM. You can Listen to interview here and I spoke about my 'Near Death Experience and Soul Triggers' at the Afterlife Studies Group in Brisbane
On the 4th December I spoke with Nyck Jeanes on Bay FM about my work with Earth Energies and my book 'Remembering Isis – Reconnecting the Divine Feminine at the Goddess Temples of Malta' (you can find our conversation at about the 9.50 time mark). Listen to interview here
On the 15th December I spoke on Alive and Live with Lisa D Evers about my near death experience, the afterlife, past lives and consciousness. It is about an hour long, with a big Ad in the middle. You can download it and have a listen when you get time. There is a sound issue on this recording – which is also mentioned by the interviewer. It seems that my frequencies messed up their sound recording system – I hope you will persevere: Listen to interview here

Articles
Here are links to other Articles and Blogs that I have written that may be of interest to you :

Facebook Pages
You can also join me on facebook to see regular updates about these Conferences and other things that I post. You can join me at paulinahowfield, personal and planetary healing or at my latest edition to facebook – theearthwhisperer – I look forward to your company.
You can click on these links to find out more about my book, soul whispers cards, healing room CD and artwork.
My sessions are also now available via skype and you can send me a personal message to discuss this on facebook, or via email on my contact page
As I have been travelling a lot of late this is a great way to have sessions. I have also been doing a significant amount of remote viewing, land clearing and space cleansing for people as well, so if you need these services please give me a call or message me, and we can discuss how I can help you.
Till next time many blessings to you all
Paulina xx